ACUVUE® ADVANCE® for ASTIGMATISM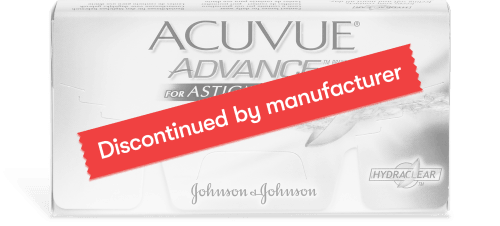 It's sad when your favorite product is discontinued, but we're here to help you find a new favorite. Did you know that you may be able to get a new online contact lens prescription? If that's not your style, below are some alternatives to discuss with your doctor.
Looking for
Similar Products?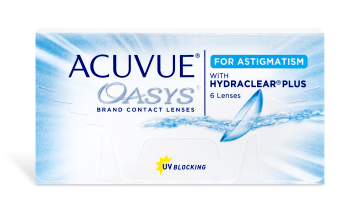 ACUVUE® OASYS®
for ASTIGMATISM 6pk
If you thought you couldn't wear contact lenses because of astigmatism, the Acuvue Oasys for Astigmatism contact lenses are for you. The irregular curvature of the eye that characterizes astigmatism might have historically made finding contact lenses difficult, but Acuvue's Accelerated Stabilization Design technology solves that problem. These lenses won't rotate when you blink or move your eyes around quickly, so when you're active you won't have to worry about blurred vision.