ACUVUE® OASYS®
Annual Pack for Overnight Use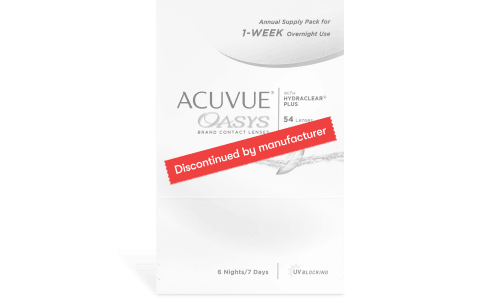 It's sad when your favorite product is discontinued, but we're here to help you find a new favorite. Did you know that you may be able to get a new online contact lens prescription? If that's not your style, below are some alternatives to discuss with your doctor.
Looking for
Similar Products?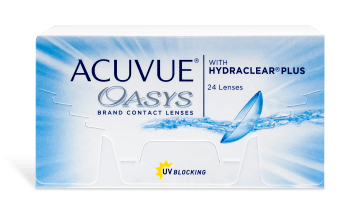 ACUVUE® OASYS®
with HYDRACLEAR® PLUS 24pk
Acuvue Oasys contact lenses with Hydraclear Plus provide an extremely comfortable contact lens wearing experience. Designed to keep your eyes moist and comfortable all day long, these lenses use proprietary Hydraclear Plus technology. They block the highest level of UV rays on the market: more than 99% of UVB and 95% of UVA-1 rays. Now for added convenience, you can purchase these Acuvue Oasys lenses in a year supply 24 pack.