FreshLook ONE-DAY Color

It's sad when your favorite product is discontinued, but we're here to help you find a new favorite. Below are some alternatives to discuss with your eye care provider.
Looking for
Similar Products?
DAILIES® Colors contact lenses offer all of the benefits and comfort of DAILIES® AquaComfort Plus® in four beautiful colors. Whether you're looking to wear color contacts every day or occasionally, you'll enjoy the convenience and health benefits of starting each day with a fresh pair of contacts.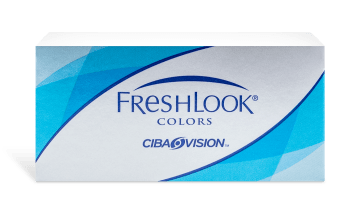 Freshlook Colors contact lenses offer a more exciting, dramatic color change. Available in four natural colors that give even the darkest eyes an alluring new look, even if your vision is perfect. Freshlook Colors come in hazel, green, violet and blue.