Provision Premium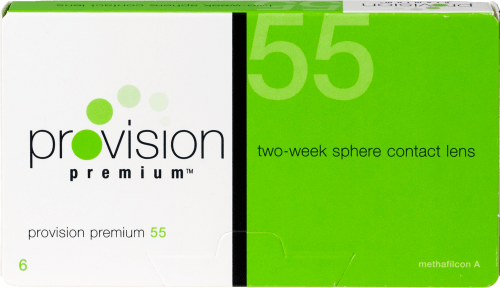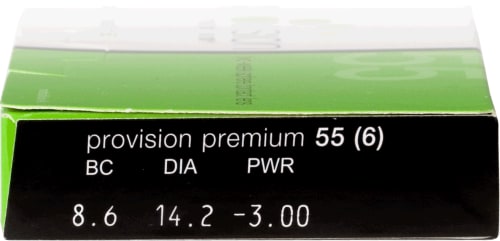 Product Description
The advanced optics of Provision Premium contact lenses let you enjoy an unsurpassed level of visual quality. These contacts focus light to a common focal point on the back of your eye, instead of a general area, thus, the aspheric design gives you more precise, crisper vision. Beyond outstanding vision, the patented UltraSync® manufacturing means the Provision Premium contact lens also offers you exceptional comfort, handling and performance.

Same contacts. Same manufacturer. Different box.
Provision Premium contacts are sold under multiple names in a variety of stores, but the lenses are all identical. Provision lenses are store brand contacts made by CooperVision. Your order will be fulfilled with CooperVision Frequency 55 Aspheric contacts.
Details
Lens Type:

Monthly disposable soft contact lenses

Package Details:

6 lenses immersed in buffered 0.9% saline solution

Material and % of Content:

45% polymer (methafilcon A)

Water % of Content:

55%

Manufacturer:

CooperVision