Vertex Toric XR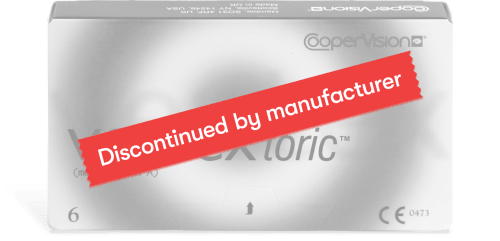 It's sad when your favorite product is discontinued, but we're here to help you find a new favorite. Did you know that you may be able to get a new online contact lens prescription? If that's not your style, below are some alternatives to discuss with your doctor.
Looking for
Similar Products?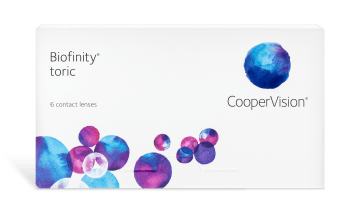 For contact lens wearers with astigmatism, Biofinity Toric lenses are quickly becoming the preferred lens. Aquaform Comfort Science Technology has produced a lens that allows plenty of oxygen into your eyes, keeping them healthy and bright. These lenses are ultra-efficient at retaining water, so all day long you experience a wet contact lens that resists drying and protein deposits. Perhaps most importantly, Biofinity Toric contact lenses fit you correctly. Those with astigmatism know how important a properly fitting, high-performance silicone hydrogel contact lens can be, and these lenses won't disappoint.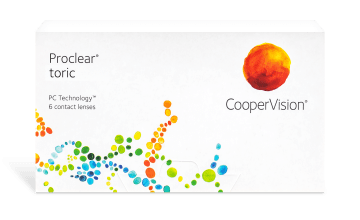 If you have astigmatism, Proclear Toric soft contact lenses let you enjoy a level of comfort unrivaled by any other soft toric lens—a difference you'll especially notice the longer you wear your lenses throughout the day. This exceptional level of comfort is made possible by PC Technology™, which creates a unique material containing molecules of phosphorylcholine (PC), a substance found naturally in human cell membranes. These molecules attract and surround themselves with water, keeping Proclear Toric lenses moist and comfortable, even after 12 hours of wear. For those with a high level of astigmatism, you can still enjoy the benefits of Proclear Toric with the extended (XR) range of powers.