1-DAY ACUVUE® MOIST®
Multifocal 90pk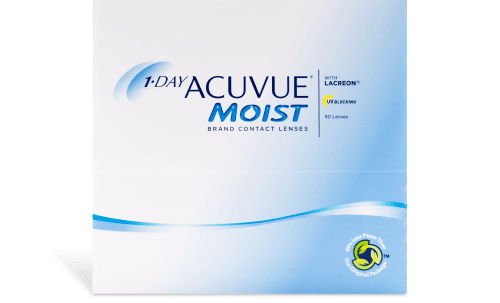 Description
Introducing 1-DAY ACUVUE® MOIST® Brand MULTIFOCAL contact lenses. These are the same comfortable 1-DAY lenses you know and love plus the multifocal feature, which allows presbyopia sufferers to see clearly in dim and bright light and at all distances.
Details
Daily disposable multifocal soft contact lenses
90 contact lenses in buffered saline with povidone
Material and % of content
etafilcon A
Why 1-800 Contacts?
24/7 customer support
Best price guarantee
Free torn lens replacement
Exchange unused lenses
See all the reasons