ACUVUE® OASYS® 1-Day
90pk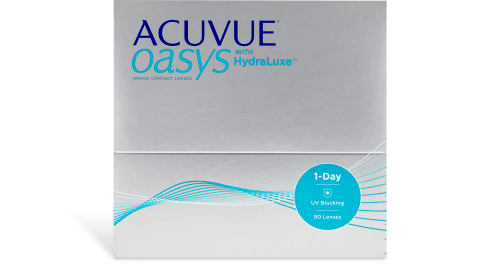 Description
1-DAY ACUVUE® OASYS® with new HydraLuxe™ technology features a tear-infused design that lubricates and moisturizes. You'll experience effortless blinking and superior performance all day.
Details
Daily disposable soft contact lenses
90 contact lenses in buffered saline with methyl ether cellulose
Material and % of content
senofilcon A
Why 1-800 Contacts?
24/7 customer support
Best price guarantee
Free torn lens replacement
Exchange unused lenses
See all the reasons