Same as AQUATECH PLUS 1-DAY
90pk
Save 25% on your first order.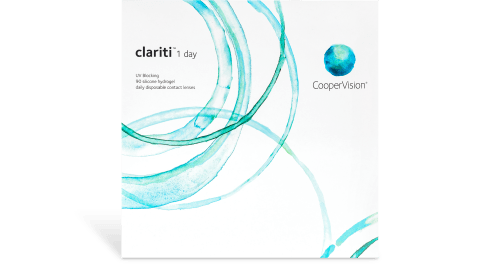 Description
Get all the perks of a single-use daily lens (fresh contact lenses every day, no cases or solution to worry about) with silicone hydrogel. Silicone hydrogel allows more oxygen to pass to your eye so your eyes will be more comfortable throughout the entire day. Perfect for nearsighted and farsighted wearers. Includes protection against UVA and UVB rays.
Same contacts. Same manufacturer. Different box.
AQUATECH PLUS 1-DAY contacts are sold under multiple names in a variety of stores, but the lenses are all identical. AQUATECH lenses are store brand contacts made by CooperVision. Your order will be fulfilled with CooperVision Clariti 1-Day UV
Details
Daily disposable soft contact lenses
90 sterile soft contact lenses
Material and % of content
44% somofilcon A