Same as AQUATECH PLUS 1-DAY MULTIFOCAL
90pk
Save 25% on your first order.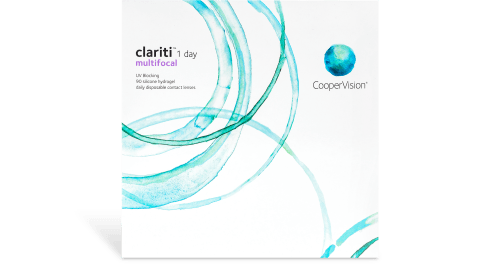 Description
Clariti 1-Day Multifocal contacts were made specifically for those with presbyopia. Silicone hydrogel is highly breathable while allowing you to focus on objects far away, close up, and everywhere in between. Because it's a single-use, daily contact lens it means you get to put in a perfectly fresh pair every day and don't have to worry about cleaning, cases, or solution.
Same contacts. Same manufacturer. Different box.
CooperVision Clariti 1-Day Multifocal UV contacts are sold under multiple names in a variety of stores, including as AQUATECH PLUS 1-DAY MULTIFOCAL. Your order will be fulfilled with CooperVision Clariti 1-Day Multifocal UV.
Details
Daily disposable soft contact lenses
90 sterile soft contact lenses
Material and % of content
44% somofilcon A