Biofinity
6pk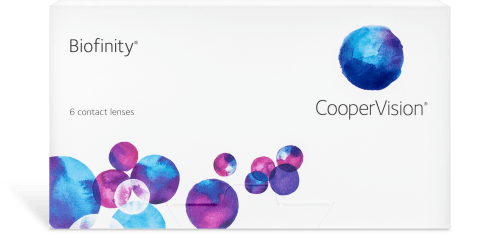 Description
Biofinity monthly contact lenses use Aquaform Comfort Science technology to bring you an advanced level of comfort in a monthly disposable lens. Aquaform technology brings together two essential elements for wearers: high oxygen performance and a naturally wet lens material. Your eyes stay healthy and white from the oxygen, and lenses stay soft and deposit-resistant with the water-retaining lens material. Add in a lens design that focuses light better for higher resolution and depth of focus, and these Biofinity contacts make for a remarkable silicone hydrogel lens.
Details
Monthly disposable soft contact lenses
6 lenses immersed in buffered 0.83% saline
Material and % of content
52% comfilcon A
Why 1-800 Contacts?
24/7 customer support
Best price guarantee
Free torn lens replacement
Exchange unused lenses
See all the reasons