clariti 1 day
90pk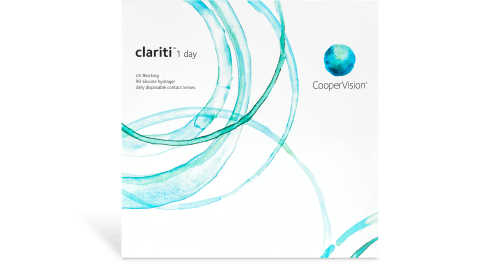 Description
Human tears contain proteins, calcium, and lipids, which are helpful until they build up on your contacts. Frequent contact replacement leads to happy, healthy eyes. clariti 1day daily disposable contact lenses pamper your eyes with patented AquaGen™ process, which promotes comfortable all day wear. This product is currently not able to be shipped into Canada.
Details
Daily disposable soft contact lenses
90 sterile soft contact lenses
Material and % of content
44% somofilcon A
Why 1-800 Contacts?
24/7 customer support
Best price guarantee
Free torn lens replacement
Exchange unused lenses
See all the reasons