Same as MEDIFLEX HYDRA 1 DAY
90pk
Get 20% off your first order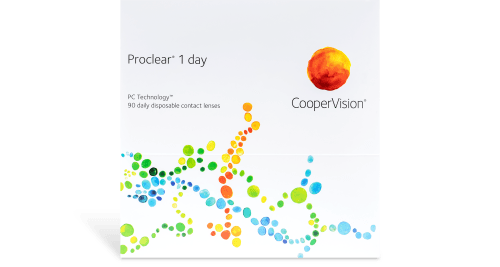 Description
Proclear® contact lenses, use a unique technology making them resistant to dehydration, which helps your Proclear lenses stay moist and comfortable all day. Proclear contacts are manufactured by CooperVision.
Same contacts. Same manufacturer. Different box.
Proclear 1 Day contacts are sold under multiple names in a variety of stores, including as MEDIFLEX HYDRA 1 DAY. Your order will be fulfilled with Proclear 1 Day.
Details
Daily disposable contact lenses
90 lenses immersed in buffered saline solution
Material and % of content
40% polymer (omafilcon A)