Proclear Multifocal XR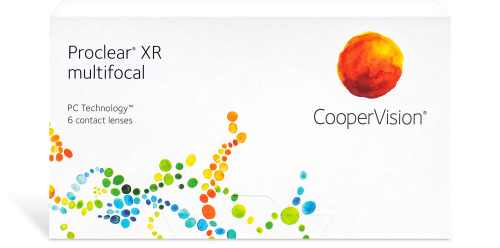 Description
CooperVision's Proclear Multifocal XR contact lenses provide relief from two common age-related conditions: eye dryness and presbyopia. Whether you're wanting to see near or far, XR lenses focus light to the back of the eye for the clearest image possible, while PC Technology™ keeps your eyes moist and comfortable all day long.
Details
Monthly replacement disposable soft contact lenses
6 daily wear tinted soft contact lenses in buffered 0.9% saline
Material and % of content
41% omafilcon A
Why 1-800 Contacts?
24/7 customer support
Best price guarantee
Free torn lens replacement
Exchange unused lenses
See all the reasons