Same as SOFMED BREATHABLES ADVANCED TORIC
6pk
$

44.
35.
per box
(after discount)
|
6 lenses per box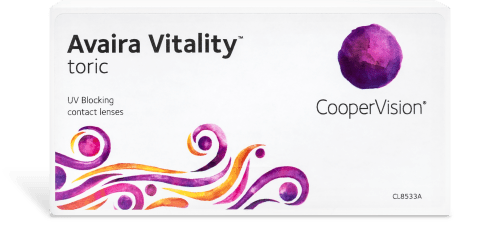 Product Description
Sofmed Breathables Advanced Toric contact lenses are perfect for astigmatism sufferers that want great vision quality and long-lasting comfort. Their class 1 UV filter, high water content, and consistent stability make them a great bi-weekly lens option.
Same contacts. Same manufacturer. Different box.
CooperVision Avaira Vitality Toric contacts are sold under multiple names in a variety of stores, including as SOFMED BREATHABLES ADVANCED TORIC. Your order for SOFMED BREATHABLES ADVANCED TORIC will be fulfilled with CooperVision Avaira Vitality Toric contacts.
Details
Lens Type:

2 week replacement silicone hydrogel lenses

Package Details:

6 tinted soft contact lenses for daily wear with UV blocker in buffered saline

Material and % of Content:

Fanfilcon A 45%

Water % of Content:

55%

Manufacturer:

Coopervision