Want a career where you feel empowered? Who doesn't?
Get started.
We love working here for a lot of reasons, but generally speaking, they can be summed up this way: The company takes very good care of its associates so we take very good care of its customers. Here are some ways 1-800 Contacts makes life awesome.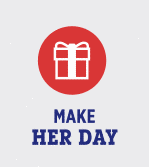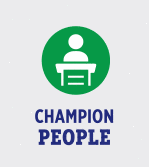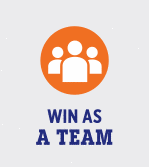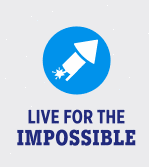 A DOLLAR SAVED...
Big savings aren't reserved for our customers. There are all sorts of discounts to be had as a 1-800 CONTACTS associate.
$2500 tuition assistance
40-50% off contact lenses
Swanky meals (fillet mignon) on the cheap ($4)
Free fruit, snacks, & drinks
Corporate discounts all over the place: theaters, restaurants, cell phones, and more
IT PAYS TO LIVE HEALTHY. LITERALLY
We encourage all our associates to live healthy, active lifestyles- including paying associates for healthy choices.
Free fitness center
Free personal trainers
Free vision clinic
Earn money for living healthy through our Wellness Program
PLAY HARD
Work events you'll actually want to attend. Family and friends welcome, too.
Film festivals (with popcorn)
Massive summer party
Sporting tournaments
Trunk-or-Treat
Team building activities
Recognition events