Same as CLEAR COMFORT 1 DAY
90pk
$53.59
per box
after discount
(90 lenses)
Get 20% off your first order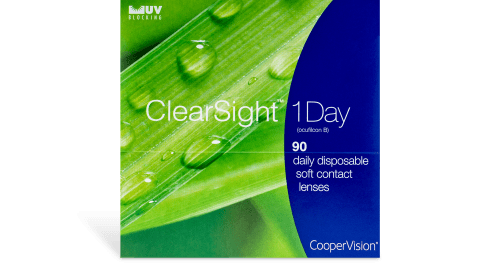 Description
What lens wearer could resist the combination of convenience, comfort and great vision? ClearSight 1 Day lenses are the perfect choice for regular use or for sports and special occasions. Wearing daily contact lenses means there is less opportunity for your lenses to attract discomfort-causing deposits, as you will only wear them once. You will enjoy a one-of-a-kind lens design and a comfortable lens wearing experience without the hassles of cleaning and storing your lenses.
Same contacts. Same manufacturer. Different box.
ClearSight 1 Day contacts are sold under multiple names in a variety of stores, including as CLEAR COMFORT 1 DAY. Your order will be fulfilled with ClearSight 1 Day.
Details
Daily disposable contact lenses
90 lenses immersed in buffered saline solution
Material and % of content
48% ocufilcon B