Same as FRESH DAY for ASTIGMATISM
90 pk
Get 20% off your first order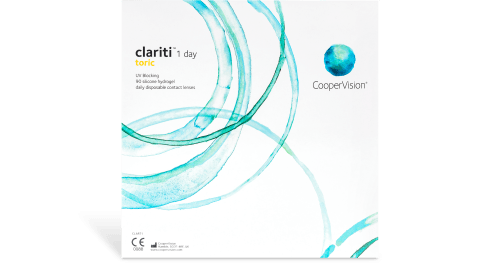 Description
Astigmatism sufferers, pamper your eyes with clariti 1day toric lenses, which have UVA/UVB protection, allow more oxygen to your cornea, and use aspheric optics to keep your eyes seeing sharply all day long. This product is currently not able to be shipped into Canada.
Same contacts. Same manufacturer. Different box.
Clariti 1-Day Toric contacts are sold under multiple names in a variety of stores, including as FRESH DAY FOR ASTIGMATISM. Your order will be fulfilled with Clariti 1-Day Toric.
Details
Daily disposable, soft contact lenses for astigmatism
90 Sterile, daily disposable, soft contact lenses with UV blocker in buffered saline solution
Material and % of content
44% somofilcon A