Same as IWEAR HARMONY 1 DAY
90 pk
Save 25% on your first order.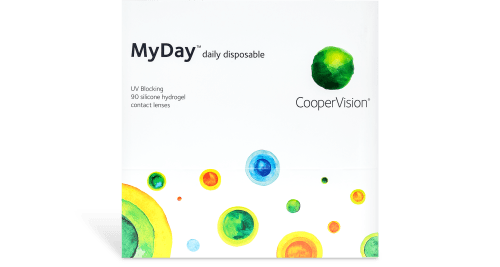 Description
CooperVision's MyDay disposable lens features UVA/UVB protection and Smart Silicone™, which delivers oxygen to your eyes more efficiently than other daily disposable brands for happy, healthy eyes.
Same contacts. Same manufacturer. Different box.
MyDay contacts are sold under multiple names in a variety of stores, including as IWEAR HARMONY 1 DAY. Your order will be fulfilled with MyDay.
Details
Daily disposable soft contact lenses
90 lenses immersed in buffered saline solution
Material and % of content
46% stenfilcon A