Same as MEDIFLEX AQUAFINITY 100 6pk
Save 25% on your first order.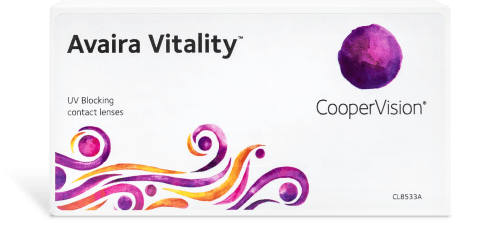 Description
MEDIFLEX AQUAFINITY 100 contact lenses keep your eyes safe with Class 1 UV protection that blocks more than 90% UVA and 99% UVB4 rays. Made of silicone hydrogel—the healthiest soft contact lens material—these lenses provide a higher water content for comfort from the moment you put them in, until you take them out.
Same contacts. Same manufacturer. Different box.
Avaira Vitality contacts are sold under multiple names in a variety of stores, including as MEDIFLEX AQUAFINITY 100. Your order will be fulfilled with Avaira Vitality.
Details
2 week replacement silicone hydrogel lenses
6 tinted soft contact lenses for daily wear with UV blocker in buffered saline
Material and % of content
Fanfilcon A 45%