Same as MEDIFLEX ELITE 1 DAY
90pk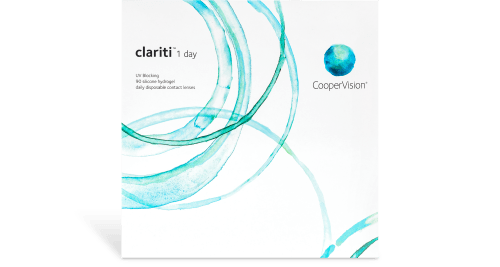 Description
Human tears contain proteins, calcium, and lipids, which are helpful until they build up on your contacts. Frequent contact replacement leads to happy, healthy eyes. MEDIFLEX ELITE 1 DAY daily disposable contact lenses pamper your eyes with patented AquaGen™ process, which promotes comfortable all day wear. This product is currently not able to be shipped into Canada.
Same contacts. Same manufacturer. Different box.
Clariti 1-Day contacts are sold under multiple names in a variety of stores, including as MEDIFLEX ELITE 1 DAY. Your order for MEDIFLEX ELITE 1 DAY will be fulfilled with Clariti 1-Day.
Details
Daily disposable soft contact lenses
90 sterile soft contact lenses
Material and % of content
44% somofilcon A
Why 1-800 Contacts?
24/7 customer support
Best price guarantee
Free torn lens replacement
Exchange unused lenses
See all the reasons