Precision 1 Dailies
90pk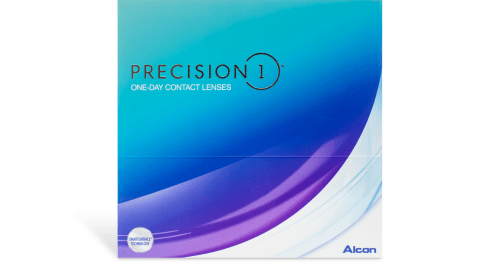 Description
The exclusive home of Smartsurface technology, Precision1 One-Day contacts have a permanent microthin layer around each lens. That layer of moisture (up to 80% water) will help your contacts from drying out and your eyes feeling sore at the end of the day.
Details
Daily disposable soft contact lenses
90 sterile, single use, daily wear soft contact lenses, with handling tint and UV-absorbing monomer, in phosphate buffered saline with polymeric wetting agents.
Material and % of content
49% Verofilcon A
Why 1-800 Contacts?
24/7 customer support
Best price guarantee
Free torn lens replacement
Exchange unused lenses
See all the reasons